January 24 2012
While at one time it was counted among the most productive manufacturing areas in the world, the area of former heavy manufacturing bordering the Great Lakes, known as The Rust Belt, has suffered from decaying industry and deserted cities. Through the 1980′s and 1990′s, The population drop in cities like Cleveland, Buffalo, and Detroit  has left huge swaths of land and thousands of homes vacant. However, where many people see only crisis, resilient citizens are taking a hard look at Rust Belt real estate and architecture and seeing possibilities.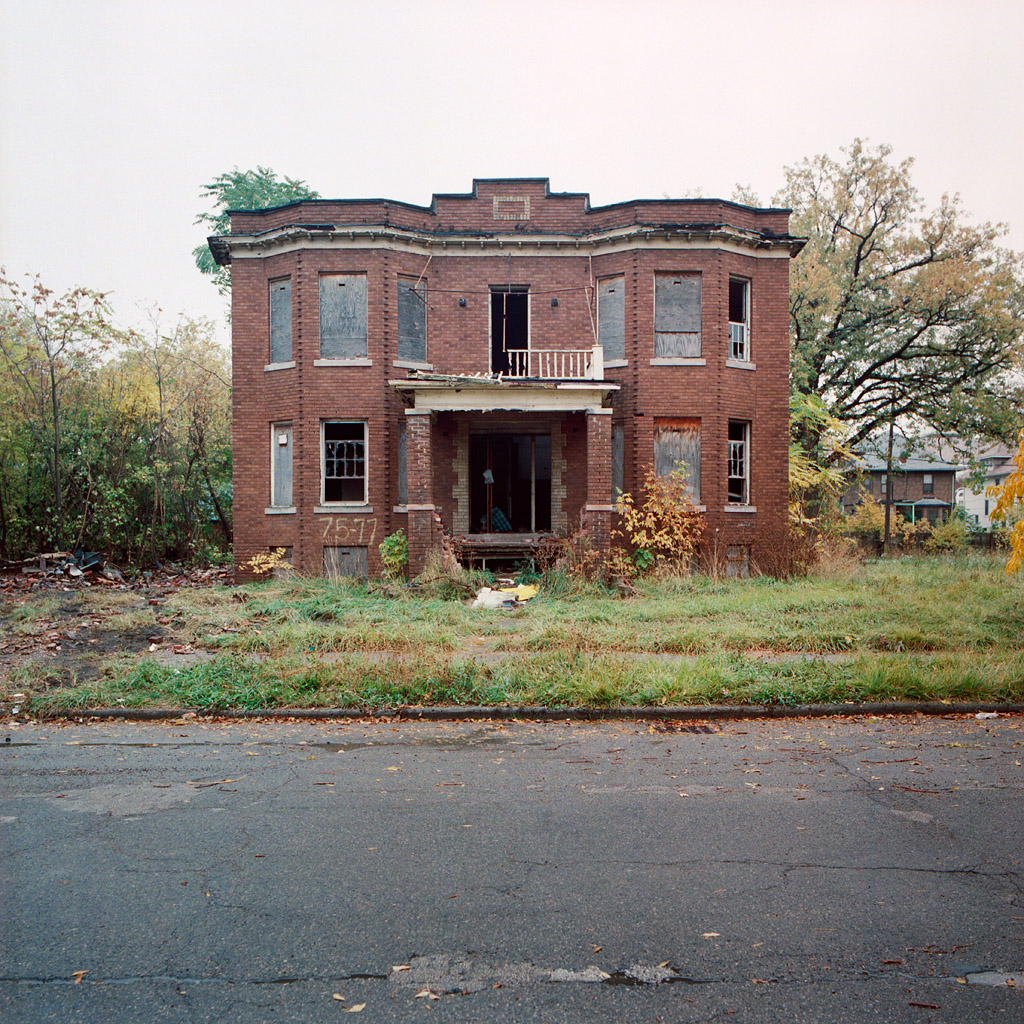 Artists have historically been linked to the beginnings of urban renewal. Affluent areas like SOHO and Greenwich Village started out as small communities of artists moving into low cost housing. Today cities like Cleveland and Detroit, with a surplus of cheap housing options and a lack of needed tax revenue, are looking increasingly attractive to adventurous artists. Houses in east Cleveland,  where fifteen thousand sit vacant, often can be bought for as little as a few thousand dollars and occasionally can be bought from bank foreclosures for one hundred or even one dollar. Neighborhoods like Collinwood are already under transformation with several enterprising artists buying houses for a few thousand dollars each and setting up businesses.
In addition to renovating homes and structures, urban planners are also looking at the empty space inside cities as locations for cultural attractions and urban agriculture. In Detroit, artist Tyree Guyton created Heidelberg, a massive outdoor art project, using the vacant houses of his old neighborhood as the canvas. I could write an entire blog on this project alone, if you are ever in Detroit I strongly encourage you to take a walk through the project. In Cleveland, with its twenty thousand vacant lots, urban farmers have created one of the largest networks of community gardens in the United States. This network even includes the astonishing Chateau Hough, an urban vineyard started right in the heart of downtown Cleveland.
Renovating a one hundred dollar house or developing and urban farm in a vacated lot is no easy task, even for those going into the endeavor with realistic expectations. Properties available for a song are often in dodgy or deserted neighborhoods. The houses and properties themselves are in different stages of disrepair with the worst cases requiring an almost complete rebuild. Homes are commonly stripped of all metal pipes, and wiring, and even siding.  Despite these caveats, resourceful people like artists, architects, and community organizers are taking shoestring budgets and building fledgling new communities from the remains of our industrial past.
How do these projects in Rust Belt cities provide a different model for the future development of cities and how do they relate to other urban planning projects?